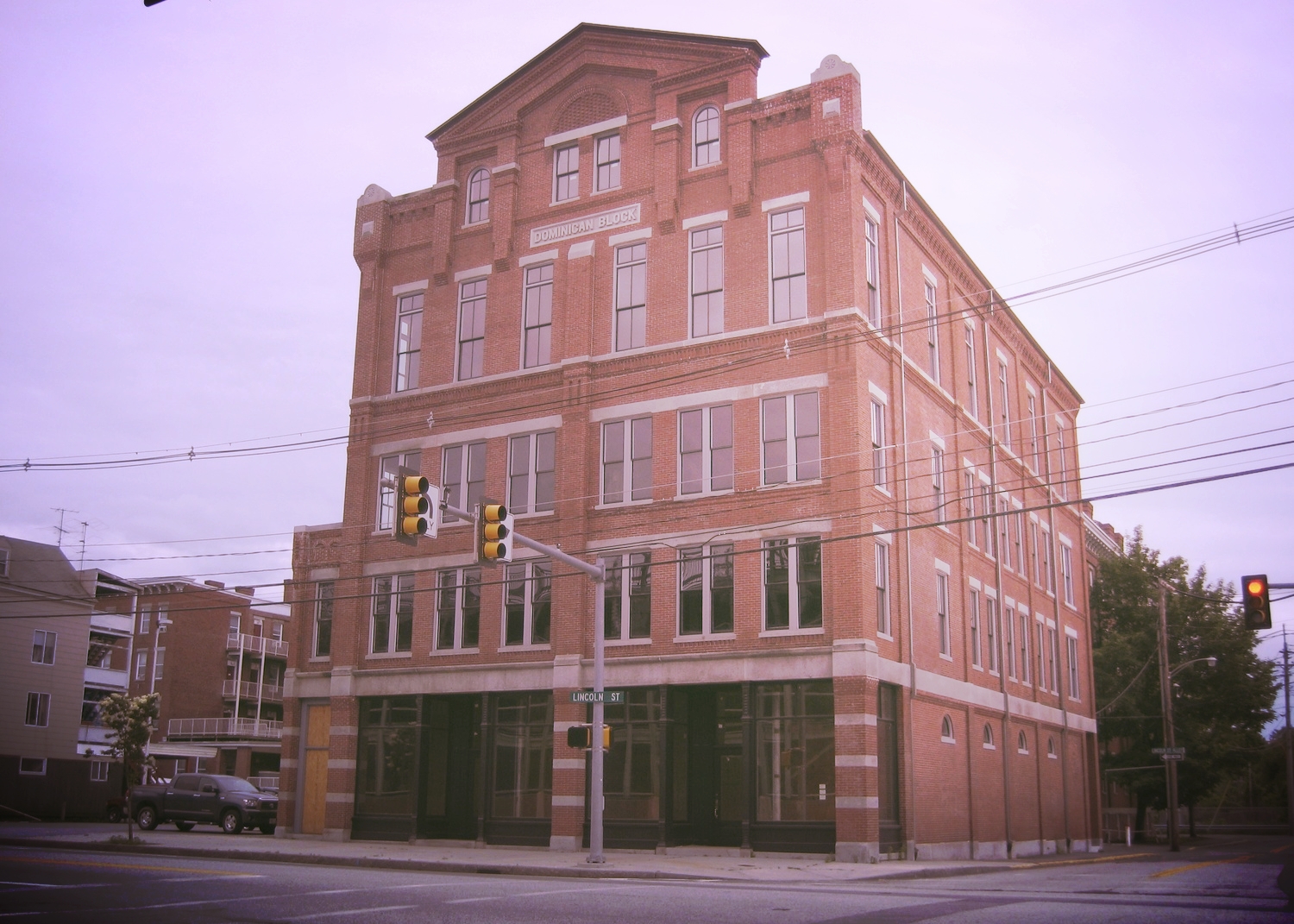 Now Leasing:
Streetfront Retail & Class-A Office Space
The Dominican Block is a National Historic Landmark building in downtown Lewiston, Maine.
A Lewiston Landmark
The Dominican Block will once again be a center of activity in downtown Lewiston, as it is restored and adapted into ground-level retail/restaurant, premium Class-A office space, and a stunning top floor ballroom overlooking Lewiston-Auburn.
This landmark property is centrally located in Lewiston's Riverfront Island area. It includes 26,328± GSF of mixed use space across four floors.
Lower level, first, second and third floors are programmed for single or multi-tenant use. The fourth floor and its mezzanine, with over 20 feet of ceiling height, could be an impressive auditorium or performance space, call center, conference facility or used for shared offices.
If you're looking for a unique location for your business, please contact us to learn more about what the future holds for the Dominican Block.
Harriman Architects & Engineers of Portland and Auburn, Maine have designed a modern addition to the historic building. The original architect of the Dominican Block was George M. Coombs– Harriman's founder.
Multiple Floors of Opportunity in Downtown Lewiston
The Dominican Block is a Lyme Properties project. Call 603-676-7800 for more information.